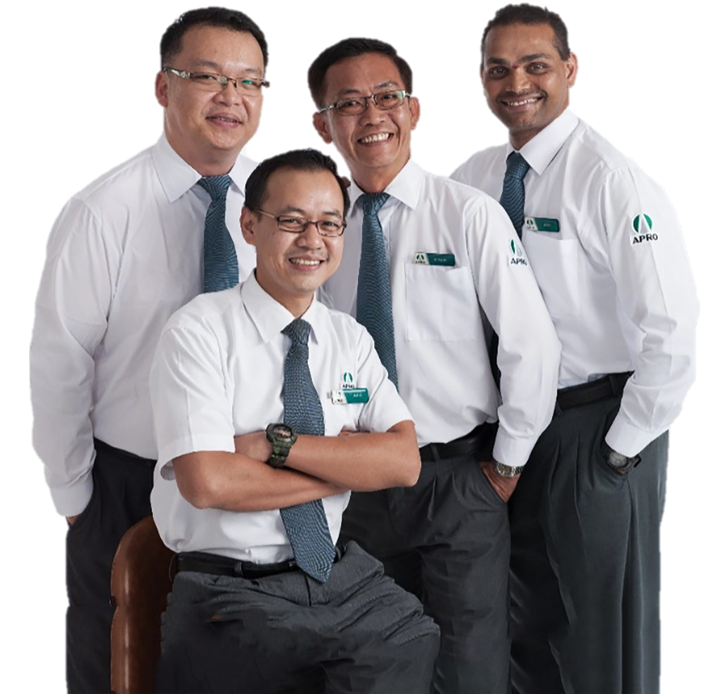 "APRO has been a major player in the private security industry since 1985. We have consistently provided reliable security solutions and services so that our customers can focus on their core business."
In our experience, the primary issues faced by the industry have not changed much. The problems that many service buyers experience often come down to the shortage and high turnover of well-trained security personnel; unresponsive and unreliable client management which is often compounded by the poor management supervision of deployment sites.
To address these common pain points, APRO has invested in 3 primary areas over the years, enabling us to deliver the best quality guarding services in Singapore. Many returned customers is a solid testament of that.
GUARDS – the average employment tenure of our 800 strong full time guard force is 5 years.
OPERATIONS MANAGEMENT – the average employment tenure of our team is more than 10 years, with more than 50% of managers promoted internally from the field.
TECHNOLOGY – realtime web-based supervision facilitates on-site situational awareness ensuring responsiveness to contingencies through our 24/7 Operations Centre.